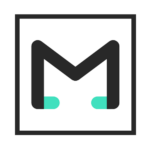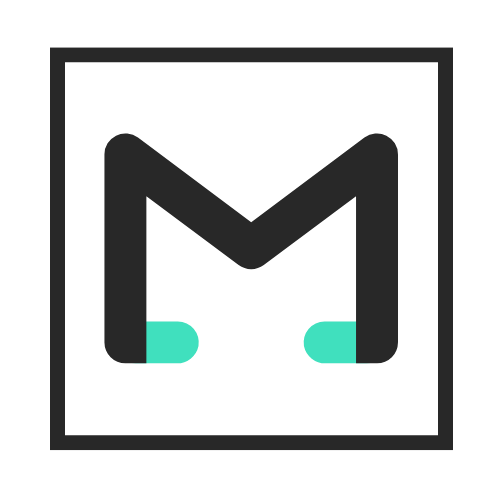 Merchant Total's Privacy Policy
This privacy policy explains how MerchantTotal.com ("MT") collects, uses and discloses personal and other information MT receives in connection with the user support services we provide to user (the "Services") in accordance with the Terms of Use presented in this Website. When you submit information through our website, email, chat session, provide it to our technicians or, use the Services, you (the "user") agree to our use of this information consistent with this privacy policy.
How does MerchantTotal.com collect information:  We provide user support services to consumers using web-based tools and software as well as through telephone support. These tools may include software that enables us to remotely access and control a user's computer with their permission. We require certain information and permissions from you to provide the Services. Some information we collect may be provided by the user directly such as when requested by a form or on the phone by an Advisor.
Types of information we collect – personal information: We will ask you when we need information that personally identifies you ("personal information") or allows us to contact you. In order to use the Services, the user must first provide certain identifying information. For online registration, we ask you to provide contact details (such as First and Last name, e-mail address, postal address, Personal identifier, etc.) MT uses this information to contact you regarding the product and/or services you have requested. This includes re-registration/renewal notifications, special offers, and surveys on improving our Services.
Payment Information: If you register for the Services, MT may collect debit/credit card information, and other payment information. Like many companies, MT may use third party payment processing, payment gateways to process and verify debit/credit cards on our behalf.  MT uses payment information to complete your transactions.
Live help session records: MT reserves the right to monitor and record on-line and off-line sessions between users and MT Advisors
for quality control and service-related purposes. Some uses of this type of information include improving the Service, and building a support knowledge database. MT does not match sessions recorded data with personal information for aggregated purposes.
Cookies: We may use cookies and similar technologies to provide you with more personal service on our Website and as you interact
with MT. Cookies are small pieces of information stored by your browser on your computer's hard drive or on your device. Cookies help us keep track of the preferences you specify. Most web browsers automatically accept cookies, but you can usually change your browser to prevent that if you prefer not to store the information for future use.
Sharing and information disclosure:  We may share aggregated and de-identified information with our partners. This sharing is usually not linked to any personal information that can identify any individual person, unless specifically required to allow use of specific widgets within the Services. We may also share, disclose, or transfer your personal information as follows:  To MT affiliates and subsidiaries to support business operations and sales, marketing, and customer support processes; To third party service providers and suppliers acting on our behalf to provide products or services to you. Additionally, we may also disclose your personal information as we determine reasonably necessary to (a) comply with applicable law, regulations, legal processes, or enforceable governmental requests, (b) respond as necessary to actual or potential lawsuits, or (c) protect the rights and property of MT or others. We reserve the right to retain, use, and disclose aggregate or anonymous information developed from personal information at any time. If we merge with, or are acquired by another company, or sell all or substantially all of our relevant assets, or file for bankruptcy, we may disclose and transfer personal information with the company or asset. We will seek appropriate protection for personal information disclosed or transferred in
such transactions consistent with applicable law.
International user: MT operates globally, we make information we gather available to our business units. If you are in the European Economic Area, please note that the personal information you provide will be transferred outside the European Economic Area for use by MT and its affiliates and subsidiaries for any of the purposes described in this privacy policy. By using the MT Website, using the Services, or otherwise providing us with your personal information, you consent to the transfer and processing of your personal information.
Security:  We use a variety of security technologies, as well as administrative, managerial, and physical safeguards, to help protect personal information and other data we receive from unauthorized access, use, or disclosure. No data transmissions, or even the physical transfer of information, can be guaranteed to be completely secure. We cannot fully eliminate all security risks associated with personal information and technical mistakes are possible. Therefore, we do not ensure or warrant the security of any data or information you transmit to us and you do so at your own risk.
Children: Our Services are not intended for use by anyone under the age of 13. Consistent with the Children's Online Privacy Protection Act, we do not collect or maintain information at our Website from or sell products to those we actually know are under the age of 13.
Notification of changes:  We reserve the right to change our privacy policy. Please check our Website periodically for changes so that you are aware of our latest privacy practices. For changes that are materially less restrictive or protective of your personal information than the privacy policy in place at the time of collection, we will notify before implementing any such change.
Questions: If you have any questions about our privacy policy you may email questions or inquiries to [email protected]
For merchants with a monthly billing volume of at least $30,000 USD, MerchantTotal provides a comprehensive range of high-risk billing solutions tailored for global businesses. Ensuring seamless billing for consumer bank accounts and credit cards is essential for any international company. Equally important is the ability to accept major payment networks such as VISA, MasterCard, and American Express. With our merchant account and eCheck processing solutions, you can enjoy competitive rates as low as 3%, enabling you to optimize your profitability.