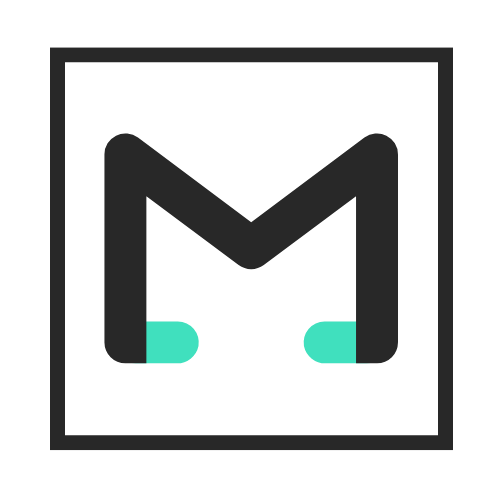 Merchant Total Terms and Conditions
TERMS AND CONDITIONS ("TERMS OF USE") STATE IMPORTANT REQUIREMENTS REGARDING YOUR USE OF MERCHANT TOTAL (MT) WEBSITE AND MT's SERVICE AND YOUR RELATIONSHIP WITH MT.
YOU SHOULD READ THEM CAREFULLY AS THEY CONTAIN IMPORTANT INFORMATION AND INSTRUCTIONS SUCH AS HOW LONG IT LASTS, FEES FOR EARLY TERMINATION, OUR RIGHTS TO CHANGE ITS CONDITIONS, LIMITATIONS OF LIABILITY, PRIVACY, SETTLEMENT OF DISPUTES BY ARBITRATION INSTEAD OF IN COURT AND CLASS ACTION WAIVER. IF YOU ACCEPT THIS AGREEMENT, IT WILL APPLY TO ALL YOUR INTERACTIONS WITH MT. YOUR ACCEPTANCE OF THESE TERMS & CONDITIONS WILL BE IMPLIED BY THE USE OF THE MT SERVICE. AGREEMENT WITH THESE TERMS AND CONDITIONS, TOGETHER WITH EACH ACCEPTED ORDER SUBMITTED BY YOU, ANY ADDITIONAL TERMS MENTIONED FOR SCHOOL SEARCH AND THE PRIVACY POLICY, STATE THE ENTIRE AGREEMENT BETWEEN YOU AND MT (THE "AGREEMENT").  You must agree to the Terms and Conditions in
order to be eligible to use the MT Portal (defined below), or obtain Services (defined below).
Definitions: Certain terms defined in these Terms and Conditions are also used in the Privacy Policy and are incorporated by reference to these Terms and Conditions. CONTENT Software, Materials, Services and other related information are collectively referred to as "Content." "YOU" OR "You" means you individually, any person, including any employer that you are acting on behalf of "MT." Trademark "MT" is used as an authorization from MT. All references to MT refer to MT service "MT ADVISOR(S)" and specialists trained by MT to perform the Services under this Agreement.
Any MT service delivered through MT or its affiliates, under the plan that you enter into with MT through use of the MT Website located at www.MerchantTotal.com (the "MT Portal") or by calling the MT phone number mentioned on the MT Website. These Terms of Use govern all plans available through the MT Website, and any use of the MT Portal. In the event of any conflict these "Materials" means any Web casts, download areas, white papers, press releases, datasheets, FAQs, product information, quick reference guides, or other works of any kind that are made available to download from the MT Portal are the proprietary and copyrighted work of MT and/or its suppliers. "SOFTWARE" "Software" means a computer program of any kind, whether owned by MT or a third party, whether delivered via download, CD, other media, or other delivery method, including client and/or network security software. Elements of the Software are protected under copyright, trade secret, unfair competition, and other laws. Software includes both MT Software and third party Software. Your use of Software is subject to the respective agreements such as a license agreement or user agreement that accompanies or is included with the Software, ordering documents, exhibits, and other terms and conditions that apply ("License Terms").
Payment: In the event that you choose a paid service from MT, any Order will be available once you have made payment for Services
according to the requirements of the corresponding Order. All payments against the Orders will be collected by MT on behalf of MT or its affiliates.
Debit/Credit card billing: In the event that you choose a paid service from MT, you may be asked to provide us with a credit card number from a card issuer that we accept in order to activate your Service. You hereby authorize MT to charge and/or place a hold on your card with respect to any unpaid charges for Services or any related equipment. You authorize the issuer of the debit/credit card to pay any amounts described herein without requiring a signed receipt, and you agree that these charges are to be accepted as authorization to the issuer of the debit/credit card to pay any amounts described herein without requiring a signed receipt, and you agree that these charges are to be accepted as authorization to the issuer of the debit/credit card to pay all such amounts. You authorize MT and/or any other company who MT contracts, or acts as billing agent for MT to continue to attempt to charge and/or place holds with respect to all sums described herein, or any portion thereof, to your debit/credit card until such amounts are paid in full. You acknowledge and agree that neither MT nor any MT affiliated company will have any liability whatsoever for any non-sufficient funds or other charges incurred by you as a result of such attempts to charge, and/or place holds on, your debit/credit card. In the event you are enrolled, or later enroll, in an automatic payment or electronic funds transfer plan, you agree that all sums described herein may be charged, at MT's option, to the account number provided for such automatic payment or electronic funds transfer plan.
Renewal policy: You agree and acknowledge that a Subscription under a Recurring Payment Plan will automatically renew for a month, unless notified otherwise by You ("Auto Renewal"). However, a Plan from MT shall be automatically renewed (in accordance with the terms of the Plan) only after we send you an email 30 days before the expiration of your subscription term notifying you about the automatic renewal of your Plan with an option of opting out from the automatic renewal and only if you do not opt out, your debit/credit card which was used in paying for the original Plan or any other purchase from us.
Refund policy: MT's offers a 100% money back guarantee for 30 days.  However, after 30 days of purchase of Plan, no refund shall be made by MT.
Privacy policy: The MT Privacy Policy which is an integral part of these Terms and Conditions.  If you have not yet reviewed the MT Privacy Policy, then please do so prior to agreeing to these Terms and Conditions. You agree that beyond the Personal Information identified in the Privacy Policy, any information or data disclosed or sent to MT over the telephone, electronically or otherwise, is not confidential or proprietary to you.
Personal and non-commercial use limitation: Unless otherwise specified, the Services, Materials and Software are solely for your personal and non-commercial use in addressing matters covered by your Plan. You may not modify, copy, distribute, transmit, display, perform, reproduce, publish, license, modify, create derivative works from, transfer, distribute or sell any information, software, products or services obtained from the Services, Materials, or Software. Any Services, Materials, and Software are available only in connection with Services under a valid Plan.
Indemnity: You agree to indemnify, defend, and hold MT, its subsidiaries, affiliates, officers, directors, employees, agents, licensors, consultants, suppliers, and any third-party Web site providers harmless from and against all claims, demands, actions, liabilities, losses,
expenses, damages, and costs, including actual attorneys' fees, resulting from your violation of the material terms of these Terms of Use, any misuse or abuse of a Service, any use of the Service that amounts to infringement, or infringement by any other user of your account of any intellectual property or other right of MT or any other third party. You will cooperate as fully as reasonably required in MT's defense of any claim. MT reserves the right, at its own expense, to assume the exclusive defense and control of any matter
otherwise subject to indemnification by you and you shall not in any event settle any matter without the written consent of MT. You agree immediately to notify MT of any unauthorized use of your account or any other breach of security known to you.
Limited licenses to use the MT portal, materials and software: As permitted through a Service, you may use Materials and Software posted on the MT Portal, or made available in connection with a purchase which may be available for additional purposes and or subject to additional restrictions.
General license restrictions: Any other use of the MT Portal, Services, Materials or Software, other than as explicitly permitted by MT is prohibited. Rights to execute, copy, modify, display, transmit, distribute, manufacture, use, sale are all reserved to MT and its suppliers.
Charge description: Please note that the charge on your credit card will appear on your credit card statement as "MerchantTotal.com."
User responsibility:  In connection with obtaining Services, you agree that you will: Cooperate with the MT Advisors and MT will use commercially reasonable efforts to provide the support to you. Our experience shows that most issues can be corrected as a result of close cooperation between you and our Advisors. Please listen carefully to the technician and follow the technician's instructions.
Software/Data Backup: You understand and agree that MT shall under no circumstance be responsible for any lost or corrupted software or data. MT strongly recommends that you at all times maintain a complete data backup.
Availability of services and materials under Force Majeure circumstances:  You hereby acknowledge that circumstances outside of MT's reasonable control (e.g., acts of God, a large scale outbreak of a new computer virus, strikes, riots, wars, other military action, civil disorder, acts of terrorism, fires, floods, vandalism, sabotage, acts of third parties, or the like) may cause significant delays in MT's
ability to schedule a support session. You hereby release MT from any and all liability, and agree that MT shall not be liable to you or any third party for any direct or indirect damages whatsoever, resulting from such delays. MT or its suppliers may, at any time, without notice or liability, restrict the use of the Service or limit its time of availability in order to perform maintenance activities and to maintain session control.
Notice specific to materials and software available on the MT portal, or through service: For your convenience, MT may make available Materials or Software (as each term is defined above) for use and/or download, whether as a part of a Service, or in promotion of the Services. Use of any Materials and any Software is governed by the more stringent of (a) the terms of the end user license agreement ("EULA"), if any, which accompanies the specific Materials and Software, or (b) if there is no EULA, these Terms and Conditions.
The Materials and Software are made available for download solely for use by you according to the EULA. Any reproduction or redistribution of the service not in accordance with the EULA is expressly prohibited by law, and may result in severe civil and criminal penalties.
No logo, graphic, sound or image from any MT Web site may be copied or retransmitted unless expressly permitted by MT.
End User License Agreements (EULA): In connection with our Service, we may provide to you, the use of certain software which is owned by MT or its third party licensors, and suppliers. We as well as the third party licensors reserve the right to update or change the Software from time to time and you agree to cooperate in performing such steps as may be necessary to install any updates or upgrades to the Software. You may use the Software only as part of, or for use with, the Service in accordance with the Plan and for no other purpose.
The Software may be accompanied by a EULA from MT or a third party. Your use of the Software is governed by the terms of that license agreement and by this Agreement, where applicable. You may not install or use any Software that is accompanied by or includes a EULA unless you first agree to the terms and conditions of the EULA FOR MT SOFTWARE. With regard to any Software made available to you by MT through the MT Portal for which your acceptance of a separate license agreement is not required ("MT Software"), you are hereby granted a revocable, non-exclusive, non-transferable license by MT to use the MT Software (and any corrections, updates and upgrades). In accordance with and as required under the Plan you shall not make any copies of the MT Software. You agree that the MT Software is the confidential and proprietary information of MT or its third party licensors,
providers or suppliers, and which you shall not disclose to others or use except as expressly permitted herein. You may not de-compile, reverse technician, disassemble, attempt to discover any source code or underlying ideas or algorithms of the MT Software, or otherwise reduce the MT Software to a human readable form, modify, rent, lease, loan, use for timesharing or service bureau purposes, reproduce, sublicense or distribute copies of the Software, or otherwise transfer the MT Software to any third party. You may not remove or alter any trademark, trade name, copyright or other proprietary notices, legends, symbols, or labels appearing on or in copies of the Software.
You are not granted any title or rights of ownership in the MT Software. You acknowledge that this license is not a sale of intellectual property and that MT or its third party licensors, providers or suppliers continue to own all right, title and interest, including but not limited to all copyright, patent, trademark, trade secret, and moral rights, to the MT Software and related documentation, as well as any corrections, updates and upgrades.
LIMITED SERVICE WARRANTY MT DISCLAIMS ALL
WARRANTIES EXPRESS OR IMPLIED AS TO THE SERVICES, THE MATERIALS AND THE SOFTWARE WHETHER IN THE NATURE OF MERCHANTABILITY OR FITNESS FOR A PARTICULAR PURPOSE, OR OTHERWISE. IN THE EVENT THAT YOU ARE NOT SATISFIED WITH THE SERVICES, YOUR SOLE REMEDY IS TO (A) ALLOW MT TO REPERFORM THE SERVICES SUBJECT
TO DISPUTE, (B) RE-DOWNLOAD AND REINSTALL THE SOFTWARE. SOME OF THE MT PLANS COME WITH A 7- DAY LIMITED SERVICE WARRANTY AS PROVIDED IN ONLINE DOCUMENTATION FOR THOSE SPECIFIC PLANS. THIS 7- DAY LIMITED SERVICE WARRANTY IS SUBJECT TO FULFILLMENT OF THE TERMS FOR THE SPECIFIC PLAN WHICH IS IN ADDITION TO THE TERMS AND CONDITIONS IN THIS DOCUMENT MT AND/OR ITS RESPECTIVE SUPPLIERS MAKE NO REPRESENTATIONS ABOUT THE SUITABILITY OF THE INFORMATION CONTAINED IN THE SERVICES, MATERIALS OR THE SOFTWARE FOR ANY PURPOSE WHATSOEVER. ALL MATERIALS AND SOFTWARE ARE PROVIDED "AS IS" WITHOUT WARRANTY OF ANY KIND WHATSOEVER. MT AND/OR ITS RESPECTIVE SUPPLIERS HEREBY DISCLAIM ALL WARRANTIES OF ANY KIND WHETHER EXPRESS OR IMPLIED WITH REGARD TO THIS INFORMATION, INCLUDING ALL WARRANTIES AND CONDITIONS OF MERCHANTABILITY, WHETHER EXPRESS, IMPLIED OR STATUTORY, FITNESS FOR A PARTICULAR PURPOSE, TITLE AND NON-INFRINGEMENT. THE MATERIALS COULD INCLUDE TECHNICAL INACCURACIES OR TYPOGRAPHICAL ERRORS. CHANGES
ARE PERIODICALLY ADDED TO THE INFORMATION HEREIN. MT AND/OR ITS RESPECTIVE SUPPLIERS MAY MAKE IMPROVEMENTS AND/OR CHANGES IN THE MATERIALS AND/OR THE SOFTWARE DESCRIBED HEREIN AT ANY TIME. IN NO EVENT SHALL MT AND/OR ITS RESPECTIVE SUPPLIERS BE LIABLE FOR ANY SPECIAL, INDIRECT OR CONSEQUENTIAL DAMAGES OR ANY DAMAGES WHATSOEVER RESULTING FROM LOSS OF USE, DATA REVENUE OR PROFITS, WHETHER IN AN ACTION OF CONTRACT, NEGLIGENCE OR OTHER TORTIOUS ACTION, INCURRED BY YOU OR ANY THIRD PARTY, WHETHER ARISING OUT OF OR IN CONNECTION WITH THE USE OR PERFORMANCE OF SERVICES, MATERIALS OR SOFTWARE, FAILURE TO PROVIDE THE SAME, OR INFORMATION AVAILABLE IN THE MATERIALS.
Limitation of liability: Notwithstanding anything to the contrary in no event shall MT be liable to you in excess of the amounts actually paid by you to MT that is the subject of the dispute.
Limitations on actions: Any cause of action by you must be commenced within one (1) year after the cause of action arose or it shall be forever waived and barred.
Term and termination: MT at its sole election may terminate or suspend your Service immediately without notice if, in the sole discretion of MT: (a) you are in breach of any of the Terms and Conditions (including but not limited to all policies regarding abuse and acceptable use of the Service) or any license for Third Party Software; (b) your use of the Service is prohibited by law or is disruptive to, adversely impacts or causes a malfunction to the Service, MT's network, or the use and enjoyment of MT's other users; (c) MT receives an order from a court to terminate the Service you are availing ; (d) if MT for any reason ceases to offer the Service; (e) if you are no longer a MT customer, or (f) MT determines that you are abusing the Service. MT, in its sole discretion, may refuse to accept your request for the
Service, renewal or re-subscription following a termination or suspension of your use of the Service.
Severability: If any provision of the Terms of Service be held invalid or unenforceable, that portion shall be enforced to the maximum extent possible, and all other provisions contained in the Terms of Service shall remain in full force and effect. MT's failure to enforce any provision of the Terms of Service shall not be deemed a waiver of such provision nor of the right to enforce such provision.
Modifications: MT reserves the right to amend the Terms and Condition, and the MT Portal at any time by (a) posting a revised version of
the Terms and Conditions on the MT Portal, or by (b) sending information regarding any amendment to the Terms of Service to the email address you provide to MT in connection with registration. You are responsible for regularly reviewing the MT website to be notified of any amendments to the Terms and Conditions.
ARBITRATION AND CLASS ACTION WAIVER
Arbitration:  Any claim, dispute, or controversy ("Claim") arising out of or relating to this Agreement or the relationships among the parties hereto shall be resolved by one arbitrator through binding arbitration administered by the American Arbitration Association ("AAA"), under the AAA Consumer Rules in effect at the time the Claim is filed ("AAA Rules"). The arbitrator's decision shall be final, binding, and non-appealable.  Judgment upon the award may be entered and enforced in any court having jurisdiction or application may be made for judicial acceptance of the award and an order of enforcement. The arbitrator, and not any federal, state, or local court, shall have exclusive authority to resolve any dispute relating to the interpretation, applicability, enforceability, or formation of this Agreement including any claim that all or any part of the Agreement is void or voidable. The arbitration proceedings shall be held in Atlanta, USA and shall be subject to the terms of this Agreement, the intentions of the parties as stated herein, international commercial practice, and the governing law of this Agreement. No arbitration or proceeding will be combined with another without the prior written consent of all parties to all affected arbitrations or proceedings.
Class Action Waiver: The Parties hereby expressly agreed that any Claim must be brought in the respective party's individual capacity, and not as a plaintiff or class member in any purported class, collective, representative, multiple plaintiffs, or similar proceeding ("Class Action"). The parties expressly waive any ability  to maintain any Class Action in any forum. The arbitrator shall not have authority to combine or aggregate similar claims or conduct any Class Action nor make an award to any person or entity not a party to the arbitration. Any claim that all or part of this Class Action Waiver is unenforceable, unconscionable, void, or voidable may be determined only by a court of competent jurisdiction and not by an arbitrator. THE PARTIES UNDERSTAND THAT THEY WOULD HAVE HAD A RIGHT TO LITIGATE THROUGH A COURT, TO HAVE A JUDGE OR JURY DECIDE THEIR CASE AND TO BE PARTY TO A CLASS OR REPRESENTATIVE ACTION. HOWEVER, THEY UNDERSTAND AND CHOOSE TO HAVE ANY CLAIMS DECIDED INDIVIDUALLY, THROUGH ARBITRATION. THE LAWS OF THE STATE OF GEORGIA SHALL GOVERN THIS AGREEMENT.
Before you take a dispute to arbitration or to small claims court, you must first contact us by writing us and describing (a) the nature and basis of the Claim or dispute; and (b) the specific relief sought ("Demand") and give us an opportunity to resolve the dispute. Similarly, before MT takes a dispute to arbitration, we must first attempt to resolve it by contacting you. If you and MT do not reach an agreement to resolve the claim within 60 days from the date you or MT is notified by the other of a dispute, you or MT may commence an arbitration proceeding. Information about the arbitration process and the AAA's Arbitration Rules and its fees are available from the AAA on the Internet at www.adr.org.  If MT prevails before the arbitrator, and if we show that you acted in bad faith in bringing your claim, then MT may seek to recover the AAA's fees and expenses of the arbitrator from you.
If user has any questions about the privacy Policy at our Web site, user can e-mail user inquiries to [email protected].
Terms and Conditions for High Risk Accounts
For merchants with a monthly billing volume of at least $30,000 USD, MerchantTotal provides a comprehensive range of high-risk billing solutions tailored for global businesses. Ensuring seamless billing for consumer bank accounts and credit cards is essential for any international company. Equally important is the ability to accept major payment networks such as VISA, MasterCard, and American Express. With our merchant account and eCheck processing solutions, you can enjoy competitive rates as low as 3%, enabling you to optimize your profitability.